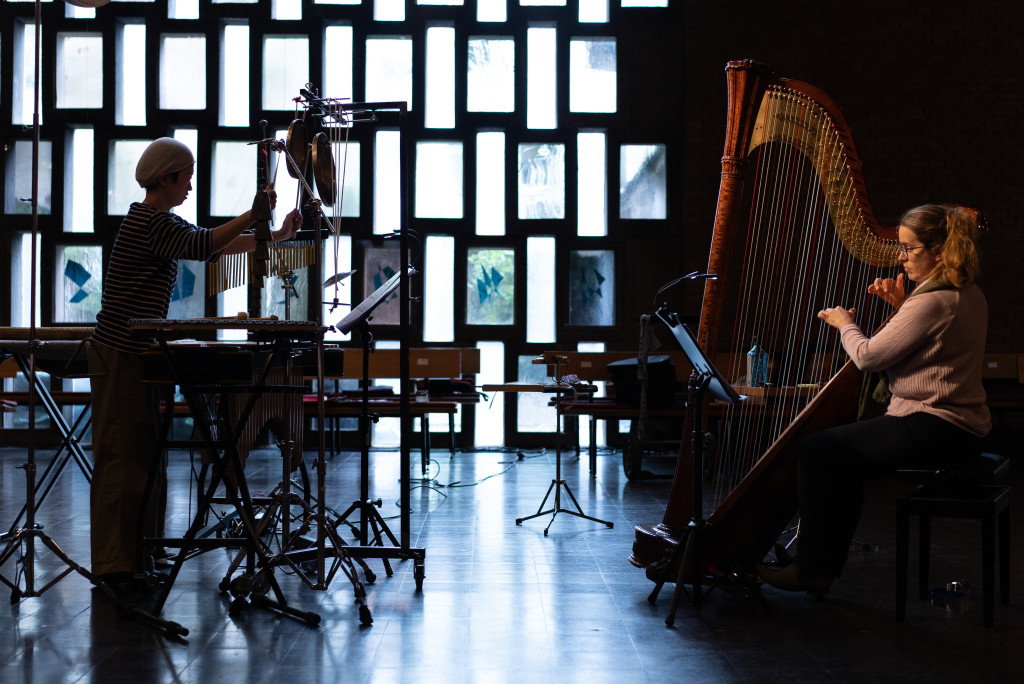 Duo Vertige consists of the harpist Mirjam Schröder and percussionist Rie Watanabe. Since its formation in 2011, the duo continues to broaden the repertoire for this extraordinary pairing of instruments and has comissioned new works with composers such as Jörg Peter Mittmann, Noriko Kawakami or Elnaz Seyedi. A long standing relationship connects Mirjam Schröder and Rie Watanabe to Nicolaus A. Huber, whose composition La force du vertige lent the duo its name.
The vertiginous reorientation and continuous questioning of their own perspective lies at the core of the duo's approach. This leads them into close collaboration with other musicians to together unlock new possibilities of sound. After workshops for young composers at the Goethe Institute Tokyo and the Aichi University of the Arts in summer 2019, they continued this work in 2021 with kurzwelle II.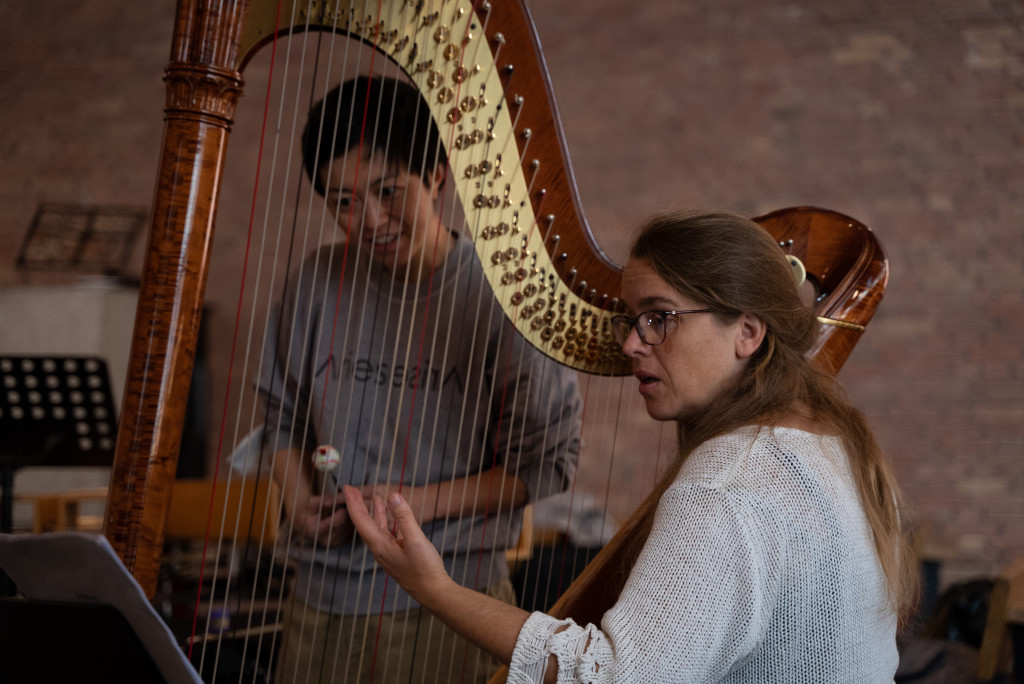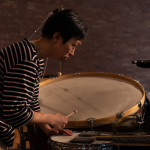 Rie Watanabe (*1979) was born in Hokkaido, Japan and studied at the Tokyo University of the Arts as well as the Conservatory at Karlsruhe. Alongside own music theatre and ensemble projects, she is an independent musician and regularly works with many notable ensembles for contemporary music such as ensemble musikfabrik.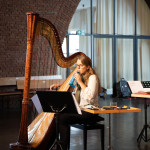 There she also met Mirjam Schröder. The harpist has appeared on stage from a very young age on and continues to give concerts with solo as well as chamber music programs to this date. Among her many awards is the audience award of the international music competition of the ARD in 2004. Mirjam Schröder is professor for harp at the university for performing arts in Vienna.
Photos: Isao Kanemaki