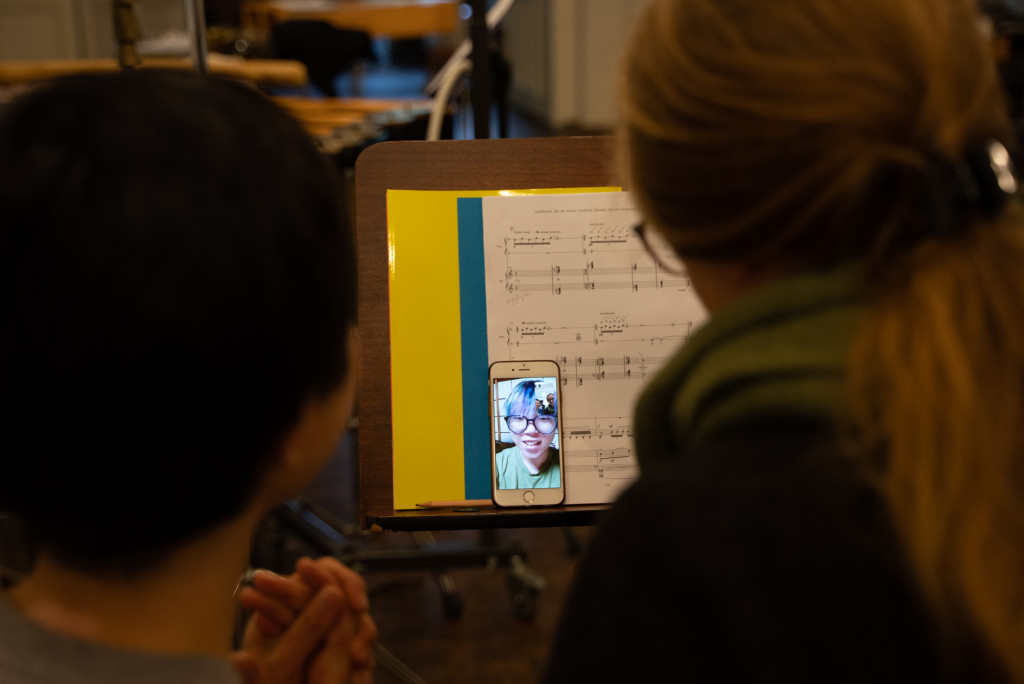 About "Lapislazuli verdeckt die Sterne, Kristall verdeckt den Regenbogen" for percussion and harp
"If you shine on lapis lazuli or quartz, they both radiate", says one of the Edo Iroha Karuta (an old Japanese card game). It means that a person with great talent will be active no matter where he is, as long as the opportunity is given. In composing I was in search of the sound which is analogous to radiation, asking myself some questions. Lapis lazuli and quartz are two of the seven precious gems in Buddhism; when I was asked to write for Duo Vertige, I intuitively thought about the relationship between these gems. I associate highly dense sound grains of percussion sounds (especially of the metallic ones) with photons in the starry sky, which emits the heated energy. On the other hand, I imagine the rainbow-like light for the humid and three-dimensional sound of the harp, which cannot be touched but does exist as supernatural phenomena. In this piece, percussion instruments and a harp are manipulated through such biased image. It illuminates and conceals the stars in the dark blue, and it irradiates and hides the rainbow in the transparency.
The piece employs specially manufactured "Overtone Triangle", a creation of Percussionist/Composer Matthias Kaul, which produces a mystical sound.
Takuya Harashima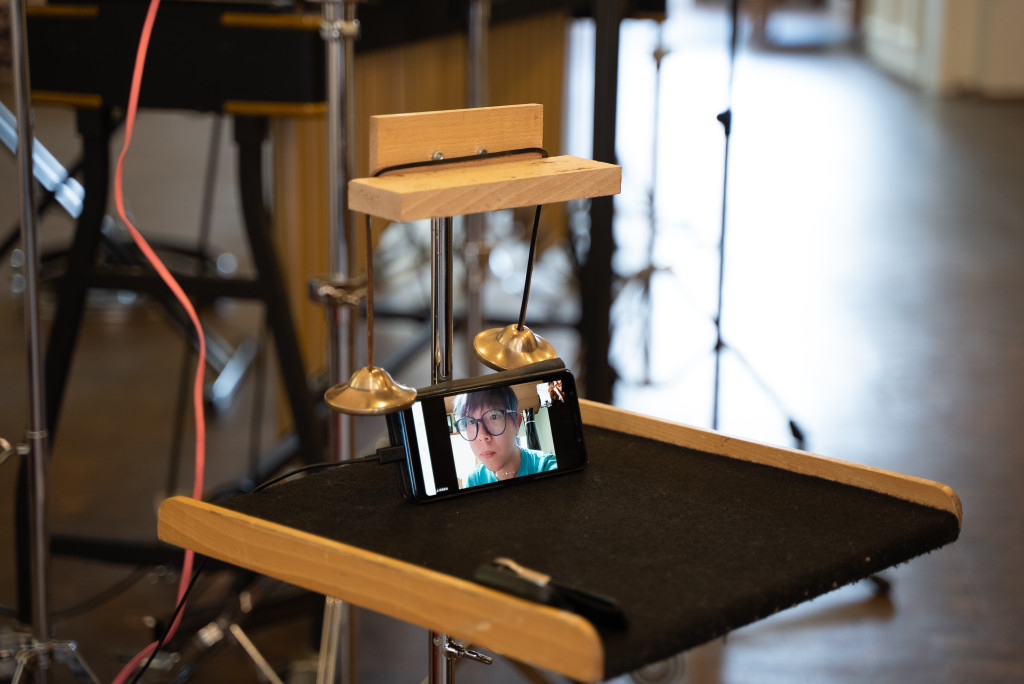 Takuya Harashima (*1993) is a composer and performer from Tokyo. He not only studied composition at Toho Gakuen School of Music but is also a trained flutist and plays the Biwa (Japanese short necked lute) and Koto (Japanese harp). This preoccupation with traditional Japanese music speaks from his compositions as well, that mix Eastern and Western instruments, but also incorporate non-musical elements. Borrowing from all kinds of perceptual experience, Takuya Harashima's music interacts with space, movement and media, for instance in the use of shadow puppets and plays. The interpretation of his own composition "parquetry fashion for Biwa and orchestra" won him the third prize at the 76th Music Competition of Japan.
Photos: Isao Kanemaki