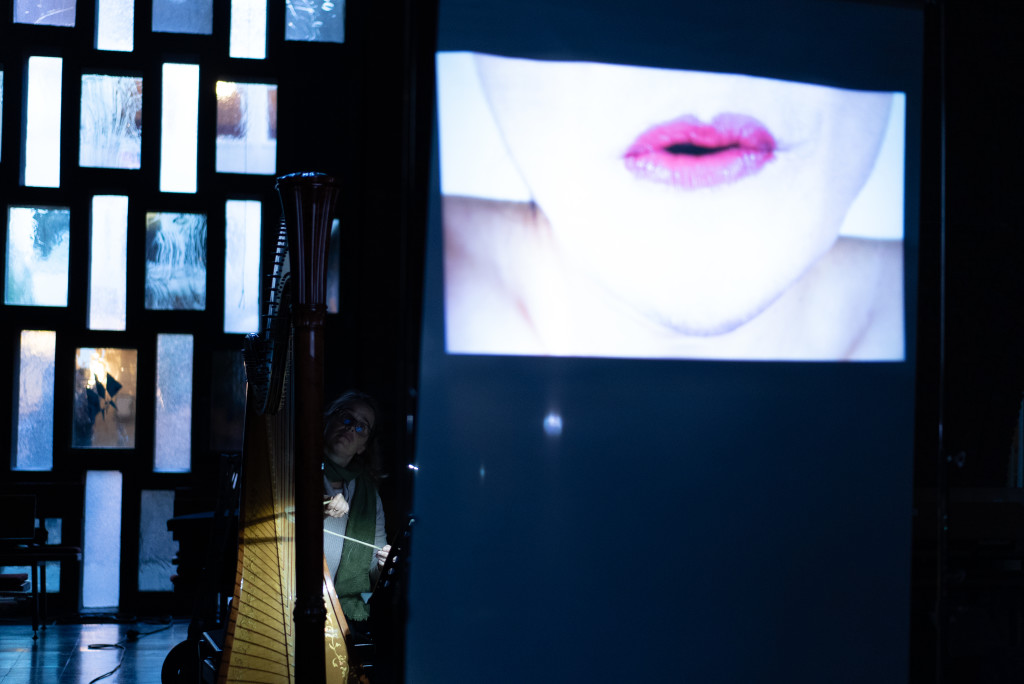 About "fine"
The music is performed by a percussionist and a harpist facing each other across the screen. The enlarged mouth of the composer is shown on the screen, and he speaks something; however, the movie is not accompanied by sounds. Two performers both speak the sounds or words out, which they feel what the mouth in the movie is speaking.
A series of this procedure is to be recorded.
Two players are seated as the light of the stage is turned off, and when the movie starts, the percussionist wears sunglasses while the harpist stands up with her back to the screen. The two take seats again, and the video switches to a face with make-up after a short pause. After a while, the face on the screen will turn to the red painted one.
The percussionist stands up when she plays the last instrument. After producing the last sound, the two will leave the stage respectively. The rest is as you witnessed.
Hotaka Tanikawa
I hope that these texts will be a sort of an auxiliary line to the recorded sounds. For further questions/communication, please contact me at hotaka1578@gmail.com.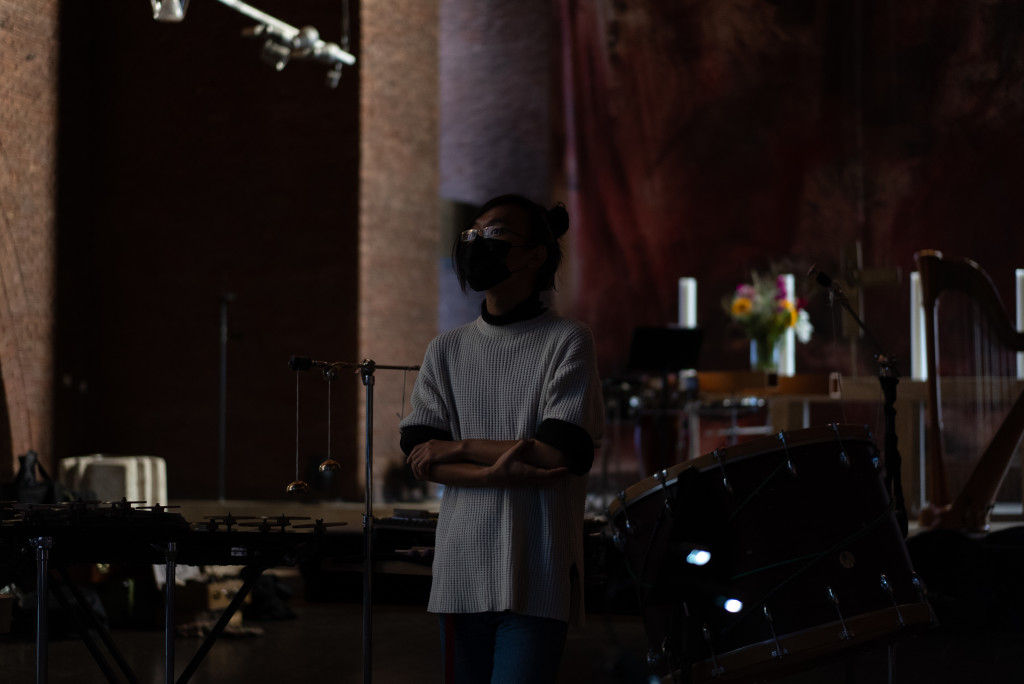 Hotaka Tanikawa (*1993) is a composer and graduated in acoustics at the Design University of Kyushu in 2017. His works often take the form of installations, for example the electroacoustic composition "OKETUR", in which musicians interfere with white noise to create chimeric sounds, or in "Sound Shadow", that employs 64 microphones and an acoustic simulation of a plane's sound. Other works play with alternative forms of notation, such as the rhythmics of Japanese signs in "It would be the same", or in "Lines deprived of time" for violinist and wheelchair, that regards the audience as the score. Hotaka Tanikawa regularly works with F.G. Lorca and the theatre company GIGA ("La Casa de Bernarda Alba", "Yerma"). His latest piece "micro sex" was written for sex toy orchestra.
Photos: Isao Kanemaki